When it comes to Impressionist art, most people will have a favorite painting and there are some that we think of instantly when we consider artists such as Monet and Renoir.
Degas 'The Absinthe Drinker'
Painted in 1876 by Edgar Degas, this image of a woman was posed by the actress Ellen Andrée in one of the artist's favourite cafes. At first, this painting shocked, with those viewing it denouncing the subject. Some took it to be the artist's warning against the dangers of absinthe. However, it is now a popular painting and many critics love the unique style.
Renoir 'Luncheon of the Boating Party'
The rich colours and the happy subject matter of this painting have helped to make it one of the most memorable of the Impressionist movement. Painted between 1880-1881, Renoir's models here included his future wife and his friend and fellow artist, Gustave Caillebotte. The painting is considered to be a symbol of the changing society in France.
Manet 'The Luncheon on the Grass'
Painted between 1862 and 1863, Manet's painting features a nude woman enjoying a picnic with two fully-clothed men. This painting caused quite a stir when it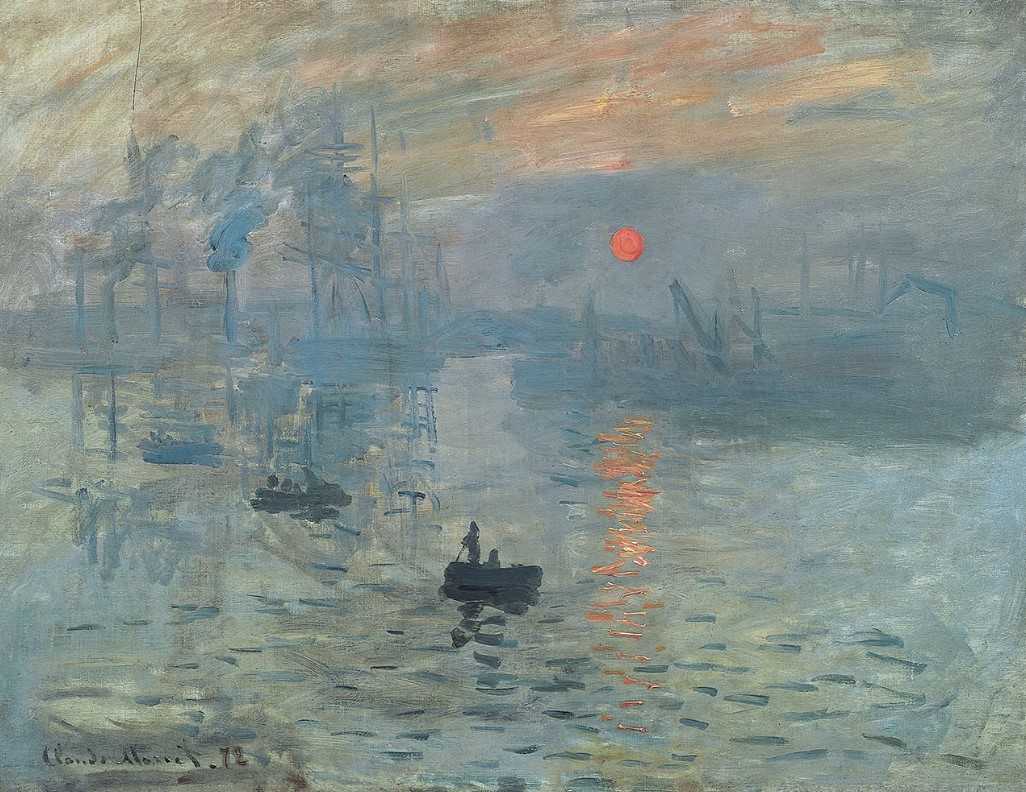 went on display at the Salon des Refuses. The artist is thought to have been making a statement about freedom but the painting is continuing to raise questions more than 150 years later.
Monet 'Impression, Sunrise'
Painted in 1872, this is the painting that gave a name to this new painting movement. However, it was originally not well-received by critics. It is a painting of Le Harvre's harbour and the style is very loose, so the subject matter is suggested but it is not well-defined. Colour and light are the main features of this image.
Manet 'A Bar at the Folies-Bergere'
This painting is one of the most striking because of the detail in it. It is the artist's last major work and was produced in 1882. Critics have long-debated the subject matter with many believing that the woman in the painting was a prostitute.
Monet 'Nympheas'
There is a whole series of waterlily paintings completed by Monet between the 1890s and 1920s. In fact, there are around 250 in total and they feature in museums all over the world. Some of these are very large pieces and draw the viewer's eye to the natural subject matter. The same viewer would not be aware that while Monet was actually losing his eyesight while he painted these.